January 13th, 2010
♦ ♦ ♦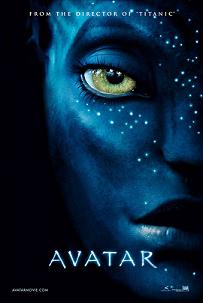 Okay, look… we have to address something here.
Lots of comments have been coming in on Heather's latest post on her blog, which is called The Raging Debate on the Spiritual Side of Avatar.
Part of that debate, as has been highlighted by certain commenters (and also ones who responded to a review on Avatar that our colleagues, Paul and Layne Cutright, wrote) is the whole duality/non-duality issue.
Now, just by writing it that way — duality/non-duality — you can see how the very nature of the discussion is dualistic, meaning there are two sides.
People who look at life from solely a perspective of non-duality like to point out that "we're all connected."
That's very true, when you're talking about our non-physical (or spiritual) selves.
People who look at life from a solely perspective of duality say that "we're all separate."
And while that's an illusion in the grand scheme of things — the big picture, or what we like to call "forest reality" — it's very true when you're talking about our physical selves, or "tree reality," because while all trees are connected through dirt and air and the ethers and their vibrations, we need to look at this with some common sense.
And for all intents and purposes in their everyday life, a tree on one side of a large forest is separate from a tree on the other side.
Just as, in the mechanics of what's important to you, in this physical life on earth, it doesn't matter one hill of beans if you're "connected", in the spiritual plane, to some stranger in Japan.
So we say there's both duality and non-duality in life, because there HAS to be.
We've talked about this before — many times, actually — but perhaps most succinctly in the post Heather wrote called How To Offend Yourself 100% of the Time:
And the perfection in this life comes in the perfect balance; for every yin you have a yang; for every up there's a down, for every back there's a front, and for every hater there's a liker; and that never, ever changes, no matter how often you say, "We're all connected," because there is duality within the non-duality, and vice-versa (the opposites can't exist without each other, so they are intimately connected). Perfection!
If you've ever studied physics, you know that light, similarly, has two opposite properties: it's both waves and particles, depending on what's required at that moment.
Isn't it interesting that both light and life have two opposing properties?
That very fact makes them dualistic…
But it also makes them non-dualistic, since they each need the other side of the story to be complete.
Now, let's wrap this back around to the movie, Avatar.
The non-duality lovers are either praising director James Cameron for portraying messages of non-duality, embodied by the Na'vi peoples' ability to "plug into" animals and trees, or slamming  him for portraying a dualistic world where humans are fighting Na'vi (yes, that's right… the non-duality supporters are divided in two on this… which is intriguingly ironic in itself).
The duality lovers see the beauty in the yin and yang shown by the good vs. evil storyline, juxtaposing heartless greed against loving generosity, violent destruction against peaceful creation, death against rebirth, and so forth.
Those that can see both sides, and embrace the ironically dualistic nature of non-duality, smile at the way they weave in and out of each other, in the movie, just like in life.
And The Crowd (or The Herd) misses the fact that there's even a debate in the first place.
(As always, we invite intelligent, thought-provoking commentary related to the context of the above post.)
Your Partners in the Quest For
Living a Life Without Limits,
Filed under: Critical-Thinking, Movie Recommendations